Introduction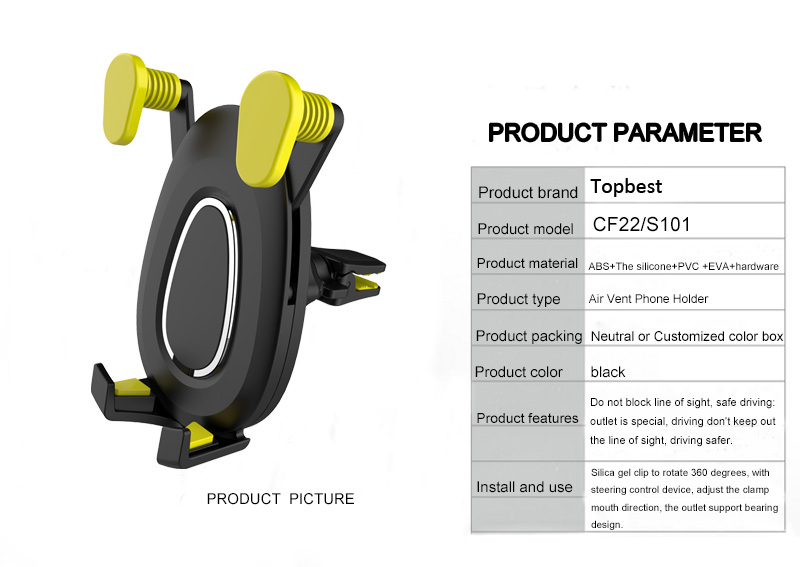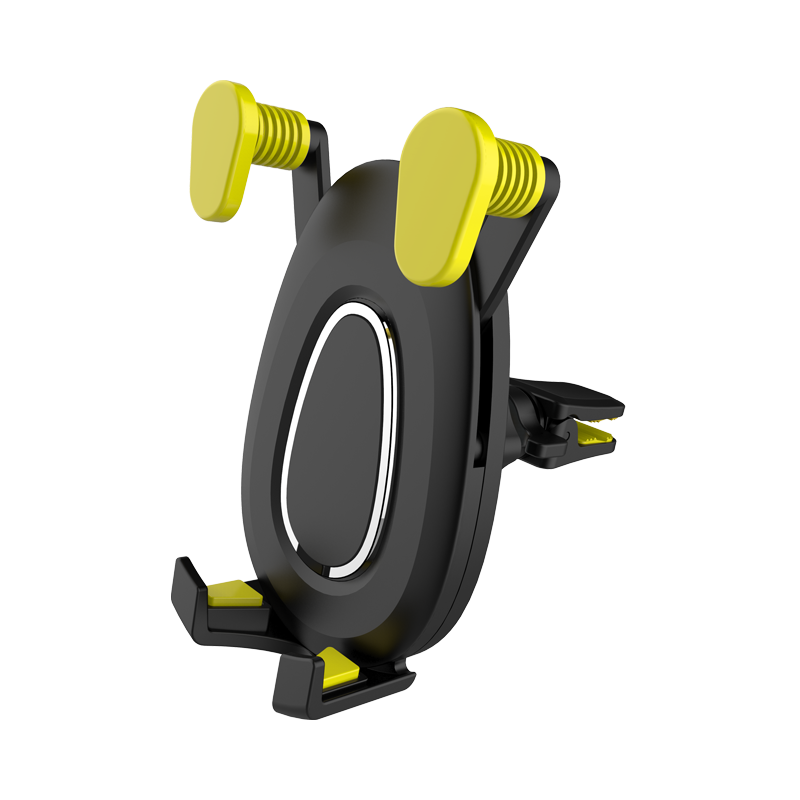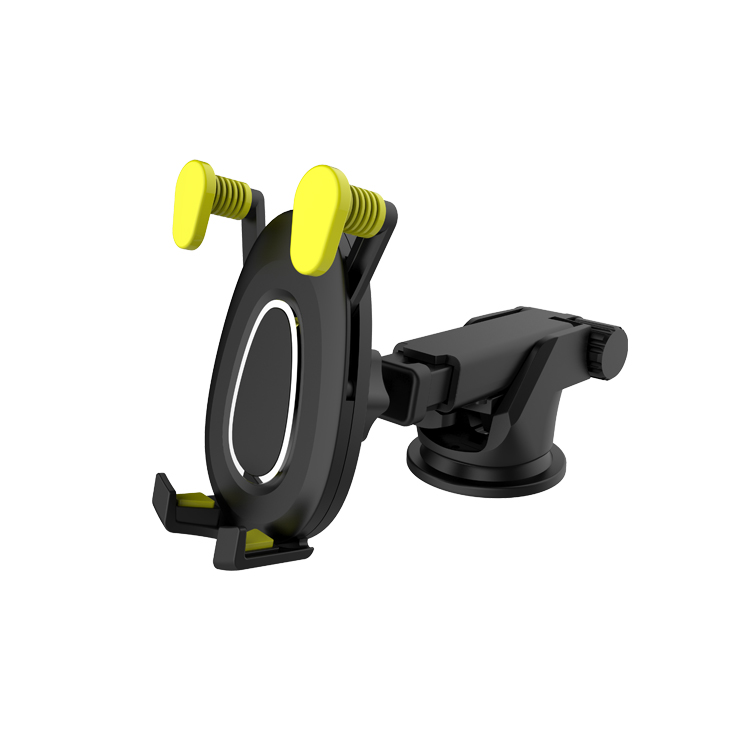 Air Vent Phone Holder features:
1、Air Vent Phone Holder: do not block line of sight, safe driving: outlet is special, don't keep out line of sight, driving safer driving.
2、silica gel clip to rotate 360 degrees, with steering control device, adjust the clamp mouth direction, the outlet support bearing design.
3、copper plug, not loose off: lengthen copper core plugs, thickening silica gel pad, firmly lock the outlet, outlet antiskid without scratches.
4、Air Vent Phone Holder: mobile phone down automatically lock - gravity, sticktite, not shake, no ring;
5、phone holder, a put on a: using the gravity linkage principle, with the help of mobile gravity driven arm clip lock automatic contraction;
6、The trilateral lock, solid sticktite: trilateral arm always keep the cell phone will remain stable, unafraid to brake deceleration zone, bumpy road, keep the cell phone lock stability;
7、Improved upgrade, not shaking like ring: abandon the steering gear with shaft bracket, silicone elastic clamp, no pedestal bulge deformation plug, make sure not shaking like ring, clamped does not move.
More Products